Village facilities and services
Uplowman is a well-served area, to discover more of the facilities and services available scroll down the page.
This page includes:
Churches   –   Dentist Practices    –   Doctors Surgery    –   Food & drink
Library   –   Mother and toddler groups   –   Post Office   –   Schools
Shop/s   –   Transport    –   Village Hall   –   Village Community Oil Scheme
Churches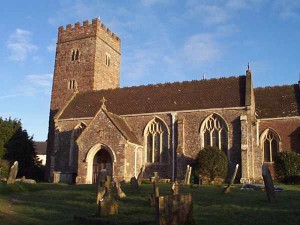 St Peter's Church has nestled in the shelter of Uplowman Hill since the 15th century although it was restored in 1864 with the addition of a new chancel.
We look forward to welcoming you on the fourth Sunday in the month at 9:30 for an 'All Age' Communion service and all the festival Sundays.
We are part of the SPTMC group so you can always be reassured there is a service somewhere in our team.
We have a dedicated team of bell-ringers, church cleaners, flower-arrangers and many other volunteers, without whose help we would really struggle. New help is always very welcome!!
As always fundraising plays a big part in village life, at events such as the annual fête, plant sales, concerts, Christmas tree festival with carol concert, and much more.
We also offer extra Alpha meetings, Lent courses and quiet prayer time.
Really exciting is the start of our 'Aqua Bears and Prayers' group for toddlers and, of course, an accompanying adult. This is run by Steph Packham at her home. If you are interested, please call Steph to find out more.
Our Rector is The Revd Glyn Lewry, Tel: 01884829366
Churchwardens: Pam Holley, Tel 01884820868 / 07443452799
(e-mail: jeffreyholley1888@btinternet.com )
and Steph Packham:  Tel: 07914246808
Children and Youth worker: Robin Budgell.
Further information can be found on the SPTMC website: https://sites.google.com/site/spteammc
and Facebook page: https://www.facebook.com/sptmc.uk
Dentist Practices
There several practices in Tiverton. No recommendation can be given so it is advisable to ask neighbours or to visit personally. There are also others in Cullompton.
St Peter Street Dental centre, 37 St Peter Street, EX16 6NW, tel. 243090
Tiverton Dental Centre, 62 Bampton Street, EX16 6AH, tel. 252992.
Castleview Dental practice, 9 Park Hill, EX16 6RR, tel. 253040
Please consult the web for a wider selection.
Doctors Surgery
The nearest main surgeries are in Tiverton which are:
Castle Place Surgery, Kennedy way (next to the hospital), EX16 6NP, tel. 252333
Clare House Surgery, Newport Street (back of the market), EX16 6NJ, tel. 252337
There is also a surgery at Sampford Peverell, The Rovacabin, (next to the village hall) 29 Lower Town, tel 820304
Devon Doctors out of hours service is available on 0845 6710 270
Food and drink
The Redwoods Inn lies at the centre of the village and has been around for 200 years.
It is owned by Paul and Juliet and is open every lunchtime for meals (excluding Monday) and every evening.
Senior citizens lunches are available on Tuesdays and Wednesdays.
Fancy a takeaway but don't want to travel to Tiverton then the Redwoods do fish/chips, sausages, chicken etc.  You can even have a roast dinner if you take your own plates!  Just telephone and collect.
It is also the place to join one of the many skittles teams which play from the old butchers shop alongside the pub.
Telephone 820148
Library
The main library is in Tiverton.
Tiverton Library and Learning Centre
Phoenix House
Phoenix Lane
Tiverton
EX16 6SA
Tel 244644 –  See their web site for opening hours
There is also a mobile library service, which although it does not visit Uplowman village, does visit Sampford Peverell at the Legion Hall car park(14:10 to 15:10, and also at Halberton at Lower Close.
Unfortunately it only visits every 4 weeks so you need to look at the Devon web site.
See details on the Devon County Council website for more details.
Mother and toddler groups
Aqua bears Toddler group is a swimming pool toddlers group at West Pitt Farm in Whitnage. Contact Steph Packham 07914 246808 for details.
Post Office
Our Post Office has now closed so the nearest is at Sandford Peverell.
Schools
Uplowman Church of England Primary is a thriving village school located in the beautiful countryside of rural Devon, yet only a few miles from the M5.
Since 2015 it is part of the Halberton and Uplowman Federation where it shares a headteacher and Governing Body. It has an active PTFA who raise funds each year and hold social events so families can get together to enjoy each other's company.
We are proud of our strong family atmosphere where every child is cherished (as stated in our last Outstanding Church Ofsted).  This truly supportive atmosphere is conducive to successful learning and both staff and children have high expectations of work, behaviour, good manners and consideration for all in our school community.
The School was originally built in the 1880's but it has recently had a modern extension in keeping with the old exterior. However, within the school there are modern facilities with a ratio of almost one computer per child, interactive whiteboards in every room and a wide range of other resources, including PE equipment which enables the children to enjoy keeping fit and healthy at a school in a village setting.
There are about 73 pupils from Uplowman and the local area.
The closest secondary school is the Uffculme Academy (phone 840458) which has one of the best academic records in the area.
In 2010 a new footpath was built connecting the school to Whitnage Road to keep the children safe and to enable parents to park at Lowman Cross/Village Hall and to walk a short way to collect/drop-off their children. Parents are thus encouraged to park their cars at the centre of the village and not to drop-off near the narrow main school entrance: this is to ensure the safety of every child.
The headteacher is Steven Badcott.
The School can be contacted on phone 820552 or email admin@uplowman.school
More details can be seen on the web site www.uplowman-primary.devon.sch.uk
Shop/s
The  nearest shop  (about 1.5 miles) is the Spar Shop at Sampford Peverell on the main road just past the tennis courts with adequate parking.
It is also the nearest shop at which to get your newspaper.
It also has a Post Office which is useful for those days that our own Post Office is not open.
The shop is open every day 7am to 9pm.
Phone 829535
Transport
Public transport
We live in a small, off the main road, village and unfortunately public transport is limited.
There is a bus that runs on a Friday at 10:10 from the bus shelter at Lowman Cross in to Tiverton and returns at 13:15 (stand 6 Hemyock).
Ring-a-ride scheme
There is a Ring-a-Ride scheme that is for Disabled and Frail Elderly people to allow them the opportunity to shop and use local amenities. It operates similar to a taxi service that you ring a number (242099 between 9am-3pm) and the specially adapted mini-bus collects you at your home. Ring the number to find out more details.
Taxi firms
There are numerous taxi firms.
Some of them include:
Parkway Taxis which operates from the Parkway railway station. Tel: 388999
Frankies cabs tel: 255333
Please consult the web for more choice and details
Rail transport
The nearest rail station is at Tiverton Parkway which is located near to Sampford Peverell and is 3 miles away. Go through Sampford Peverell and take the first right.
There are two large car parks which cost £6.10 per day (Mon-Fri).
Alternatively book a taxi (see previously).
Village Community Oil scheme
There is a village oil scheme whereby individual orders are consolidated to get a better discount, plus by ringing around at least 10 suppliers an even better price is obtained.
It works easily and there are plenty of orders during the year that ensures you will not need to order separately.
The main requirement to join is that you are in the Parish and have an e-mail address that is accessed frequently, as communication is by e-mail.
For further details or to join please contact:
Trevor Milner by email to trevor.milner@zen.co.uk or phone 821155
Village Hall
The Village Hall was opened in December 2002 after a great deal of hard work to obtain the finance and get the plans approved.
It is a wonderful addition to the village and the envy of much larger villages. It is used by various sports clubs (football and badminton etc.), the parish council, WI,  and many others.
There is a large main hall, a smaller room for meetings, and a large full catering kitchen, plus a bar and an outside covered area, plus sports changing rooms.
It can be booked for events such as weddings, anniversaries, or for fund raising. It is also used to hold village events, trivia quizzes, dances etc. and the annual Flower Show and Village Show in July each year. In November there is usually a brilliant fireworks display.
The sports field is used mainly by Uplowman Athletic Football team, plus there is a tennis court, built in 2015, available free of charge without prior booking.
Booking Secretary: Lynne Veen
Phone: 906265 or e-mail l.veen@btinternet.com
Booking forms can be found via this website on the righthand side
Alternatively view their website on: http://www.uplowmanvillagehall.co.uk/